System76 Pangolin Performance Laptop Review
Author: tiger Published Under: Technology
Update:This was originally posted on 04/01/2009 and unfortunately got lost when I moved to this site, Combibo. It has been almost a year now and my Pangolin Performance is Still holding up well, although the battery life leaves something to be designed. However, other than that, I have been very happy with the laptop. I have restored the post and comments as they were when this review was first posted.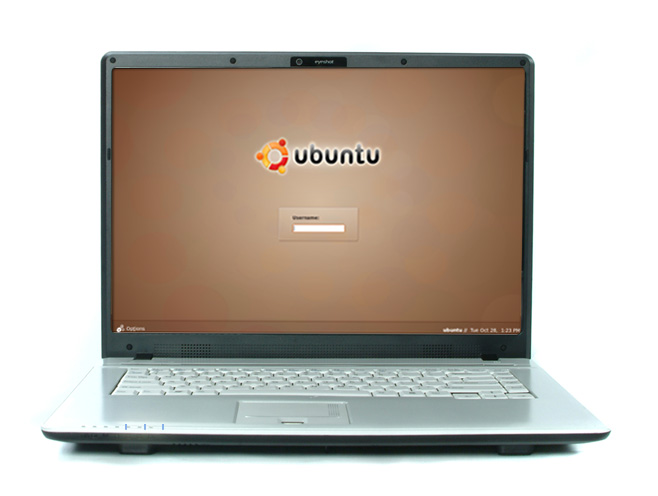 I recently purchased a laptop from System76, which is a company that sells Linux laptops, desktops, and servers. After doing some research, System76's dedication to the Linux Community really stood out and was one reason that I chose to buy a System76 Laptop.
System76 ships their computers with Ubuntu, which I think is a great choice for laptops because of its hardware support and general stability.
Ordering:
The ordering and shopping experience was great and when a question arose, I was able to quickly and easily talk to someone who was very knowledgeable and friendly. This level of support from the System76 staff can also be seen on the Ubuntu Forums and is one of the things that really impressed me about this company.
Pricing:
I found that when you compared similar systems, System76's hardware prices were fair, if not a little lower than that of other manufacturers. Several of the features, like a larger hard drive, extra memory, and an upgraded led screen were included standard and would have been considered upgrades at other companies.
One of the other things that really stood out was the structure of System76's hardware upgrades. Most manufacturers are out to get as much money as possible for every upgrade.
Often hardware upgrades, as can be seen with memory upgrades, are structured and priced in a way that is deceptively misleading to an inexperienced computer user. This was not the case with System76, however, who seemed to price their hardware upgrades fairly at market value.
Pangolin Performance Specs:
After some looking around, I decided to go with the Pangolin Performance, which fit my needs and my budget.
The specs of the Pangolin Performance are listed below, with the upgrades in italics.
OS: Ubuntu 8.10 (Intrepid Ibex) 64 Bit Linux
Screen: 15.4" WSXGA+ Super Clear Glossy LCD (1680 x 1050)
CPU: Processor Core 2 Duo P8600 2.40 GHz 1066 MHz FSB 3 MB L2
Memory: 3 GB - DDR2 800 MHz - 2 DIMMs
Hard Drive: 250 GB 5400 RPM SATA II
Optical Drive: CD-RW / DVD-RW
Wifi: Intel Wi-Fi Link 5100 - 802.11A/B/G/N Up to 300 Mbps and Bluetooth
Audio Output: Intel High Definition Audio
Networking: Gigabit LAN (10/100/1000), WiFi
Expansion: Express Card 34/54 slot
Ports: VGA, HDMI, 3 x USB 2.0, eSata Port, Headphone Jack, Microphone Jack, S/PDIF Output Jack, SD Reader
Camera: Built-In 2.0 MP Webcam
Security: Fingerprint Reader
Battery: includes one 6 Cell Lithium Ion
Dimensions: 14.13" x 10.55" x 1.46" (WxDxH)
Weight: 5.8 lbs.
Using the Pangolin Performance:
My Pangolin Performance laptop arrived within two weeks, as promised. I turned it on and was greeted by the System76 bios splash screen, answered a few questions, which dealt with my location and user name, and was up and running within only a few minutes.
I was able to connect to the unsecured wireless network across the street quickly and easily. Since then, I have had no problems connecting to both secured and unsecured wireless networks, including ones with WPA2 enabled. The Pangolin automatically connects to my hidden network at home, as well as successfully picking up a number of other networks in the neighborhood.
The suspend and hibernate work without problem, as do the webcam and fingerprint reader. Although, the fingerprint reader software is still in a beta, it successfully recognizes my fingers and provides a clear image as well.
I have also done a fair bit of updating, without anything breaking. This actually ties into one of the cool things about a System76 Laptop, which is that they provide a driver pack specifically for Ubuntu Linux. This means even if you decide to reinstall everything, you can download the System76 Driver pack and be good to go.
The laptop speakers sound fine, about like most other laptop speakers. I am not too much of an audiophile to begin with and I mostly use the laptop for work, so I find the speakers more than adequate.
Overall, the laptop case, which is plastic, feels sturdy. Although, as noted by others, it is prone to smudges. System76 does, however, include a special wiping rag(not sure what the technical name is) to address this issue.
The trackpad, which has a scroll bar and pressure sensor to detect clicks, is very responsive. The keyboard is nicely sized and has a number of alternate buttons you can use to control things like the screen brightness.
The Pangolin Performance has a VGA output, which isn't an issue for me, but is worth noting.
Battery life is good and with the 512 MB Nvidia Graphics, I am able to run Compiz at 1680 by 1050 and watch full screen HD movies. On an unrelated note, this made me want to upgrade my media center PC, which only has a 128mb Nvidia card and can't play most HD Movies.
Final Thoughts:
I have been very pleased with the quality of the Pangolin Performance and how well everything works. It is very snappy and having a completely working Linux Laptop out of the box is a great feeling. I also feel that it is better to support a company that has made a big effort to support the Linux Community.
If you have any questions or are an owner of a System76 Laptop, please do not hesitate to leave a comment.
Comments
Add Comment